Supporting Recovery and Stability in Iraq through Local Development programme, has been completed in Anbar Governorate – Heet district, through funding by European Union in Iraq, and implemented by the UNDP and UN-Habitat, in cooperation with OROKOM, after five months of hard works and cooperation with UN-Habitat, OROKOM completed one of the main activities carried out under this programme is the establishment of Al-Nejoom Park in Hay Al-Bakr (Heet District), and the establishment of this park is an important part of the infrastructure in the Heet District due to the important role that public spaces play in enhancing social cohesion in communities torn by wars and crises, in addition to to the role of this kind of infrastructures in promoting health and well-being among citizens of all ages.
The opening ceremony of Al-Nejoom park was attended by Ms. Maimunah Sharif (The Executive Director of UN-Habitat), Dr. Erfan Ali )Director of UN-Habitat Regional Office for Arab States), and Mr. Wael Al-Ashhab (Country Director of UN-Habitat in Iraq), in addition to a representative of the local government, Mr. Muhannad Zabar Al-Obaidi (The Mayor of Heet District), Sheikh Adel Khamis Al-Mahlawi, representing the Iraqi central government, and Mr. Jassem Al-Halbousi, head of the advisors of Anbar Governorate.
United Nations Assistance Mission for Iraq-UNAMI بعثة الأمم المتحدة العراق
UN-Habitat بالعربية
European Union in Iraq بعثة الاتحاد الاوروبي في العراق
EU International Partnerships
UNDP Arab States – برنامج الأمم المتحدة الإنمائي
UN-Habitat Executive Director, Maimunah Mohd Sharif
قائممقامية قضاء هيت
برنامج دعم تعافي العراق واستقراره عبر التنمية المحلية ، تم الانتهاء منه في محافظة الأنبار – قضاء هيت ، بتمويل من الاتحاد الأوروبي في العراق ، وتنفيذ برنامج الأمم المتحدة الإنمائي وموئل الأمم المتحدة ، بالتعاون مع OROKOM ، حيث بعد خمسة أشهر من العمل الشاق والتعاون المستمر مع برنامج الأمم المتحدة للمستوطنات البشرية ، أنجزت منظمة اوروكم للإغاثة والتنمية أحد اهم الأنشطة الرئيسية التي نفذت في إطار هذا البرنامج وهو إنشاء متنزه النجوم في حي البكر (قضاء هيت) ، ويعتبر إنشاء هذا المتنزه جزءًا مهمًا من البنية التحتية في مقاطعة هيت ، نظرًا للدور المهم الذي تلعبه الأماكن العامة في تعزيز التماسك الاجتماعي في المجتمعات التي مزقتها الحروب والأزمات ، بالإضافة إلى دور هذا النوع من البنى التحتية في تعزيز الصحة والرفاهية بين المواطنين من جميع الأعمار.
وحضر حفل افتتاح حديقة النجوم السيدة ميمونة محمد شريف (المدير التنفيذي لبرنامج الأمم المتحدة للمستوطنات البشرية) ، والدكتور عرفان علي ، المدير الاقليمي لبرنامج الأمم المتحدة للمستوطنات البشرية للدول العربية) ، والسيد وائل الأشهب. (مدير برنامج الأمم المتحدة للمستوطنات البشرية في العراق) ، بالإضافة إلى ممثل الحكومة المحلية السيد مهند زبار العبيدي (قائممقام قضاء هيت) والشيخ عادل خميس المحلاوي ممثلاً للحكومة المركزية العراقية ، و الاستاذ جاسم الحلبوسي رئيس مستشاري محافظة الانبار.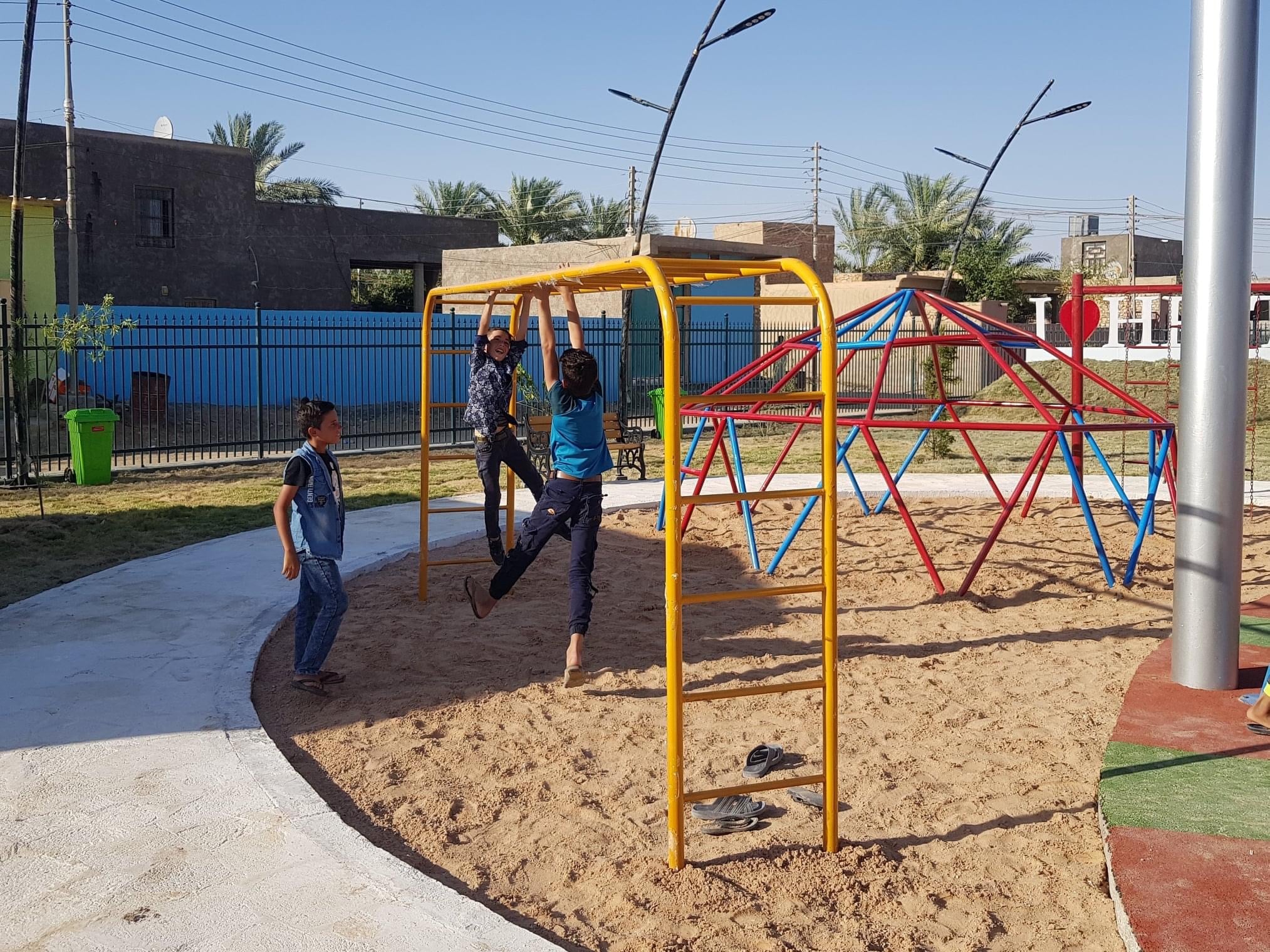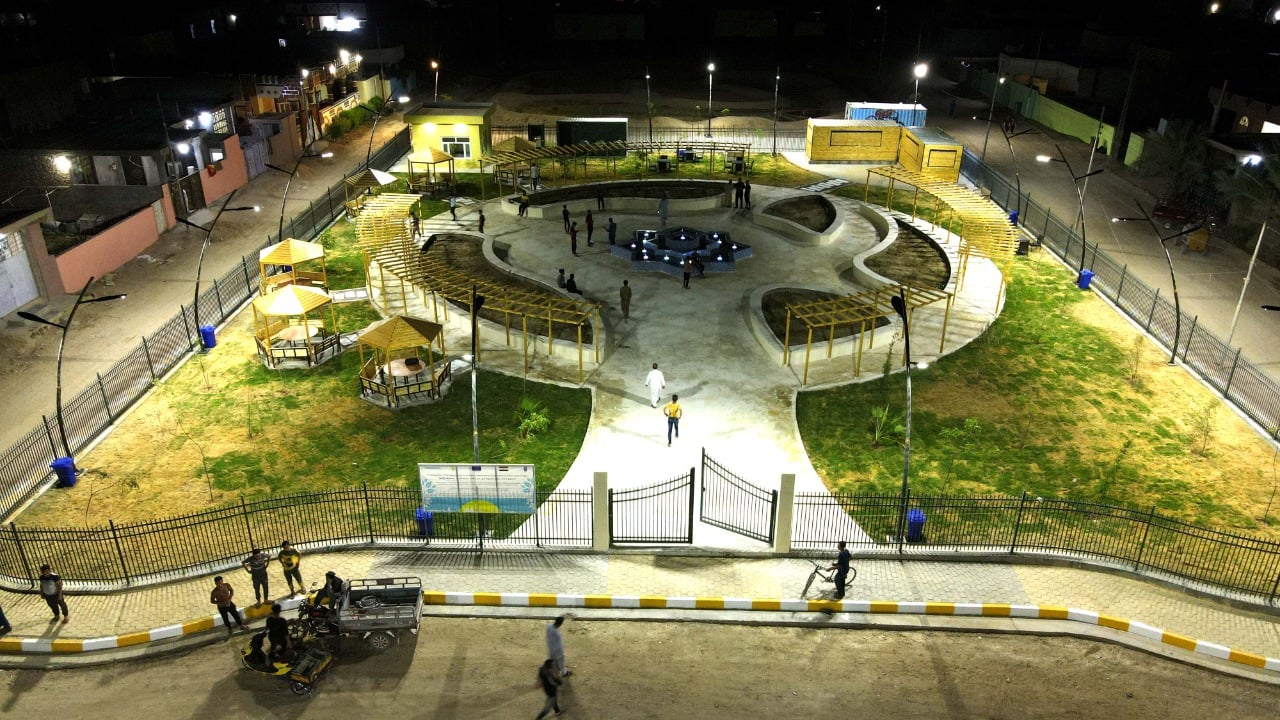 List of Projects:
Governorate

City

Project title

Donor

Project start date

Ninewa,
Al-Qayara district & Mosul
Rule of Law
UNDP
September 2020
Baghdad,
Al-Taji
Rule of Law
UNDP
September 2020
Basra
Al-Qourna
Rule of Law
UNDP
September 2020
Karbala
Center of Karbala
Rule of Law
UNDP
September 2020
Wassit
Nu'maniya
Cash for Work
WFP
July 2020
Wassit
Nu'maniya
School Feeding
WFP
October 2019
Ninewa
Hammam Al-Alil
Cash for Work
UNDP
October 2018
Ninewa
Mosul
Cash for Work
UNDP
August 2018
Karbala, Baghdad & Basra
Karbala, Baghdad & Basra
Educate a child
Mercy Corps
May 2017
Wassit
Kut
Reclaiming Agricultural Land

 

FAO
August 2016
Salah Al-Din
Tikrit & Samara
Build the trust between the community and the police directorate
UNDP
June 2017
Anbar
Rumadi
Build the trust between the community and the police directorate
UNDP
June 2017
Babil
Hila
Build the trust between the community and the police directorate
UNDP
June 2017
Wassit
Kut
Build the trust between the community and the police directorate
UNDP
May 2017
Basra
Ma'qal
Distribution Food Items
UNHCR
March 2016
Muthana, Basra and Missan"
Muthana, Basra and Missan"
Distribution Food Items
UNHCR
January 2016
Anbar
Rumadi
Distribution of Cash Assistant
Mercy Corps
December 2015